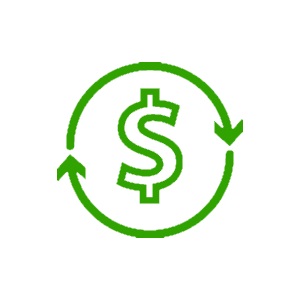 We spend our life planning for what lies ahead. But it's also important to plan what we leave behind.
Selecting appropriate insurance cover to complement your overall financial plan is important. Life, total and permanent disability, trauma, and income protection insurance are all options to consider, and we can help you structure them, so they do not restrict your cash flow. A professional financial adviser can facilitate these discussions, help younger generations learn vital money skills and assist you in planning what you leave behind.
Types of insurance
There are a few different types of insurance that you should consider, based on what matters to you and what you would most like protected if you were to suffer illness, injury, disablement, or premature death. It's best to discuss insurance options with our Financial Advisers as they can tell you what different types of insurance policies are available, what they cover, and how to structure them in your overall financial plan, based on your individual situation and goals.
The types of insurance policies you may discuss are:
Life insurance
Total and Permanent Disablement insurance
Income Protection insurance
Trauma insurance
The benefits of an insurance policy
Family first
You and your loved ones count on your income to enjoy a certain standard of living, which is why insurance is particularly important if you have dependents. It means the people who matter most in your life are protected from financial hardship if you could no longer earn an income.
Less stress
Unforeseen illness, injury, permanent disability, and death - it is not nice to think about, but it does happen. If it happened to your family, it would probably be an extremely challenging time, wrought with emotional stress, and even grief. With personal insurance in place, the financial stress can be reduced, allowing you to focus on getting well, and rebuilding your life.
Financial security
Illness, injury, and disablement do not come cheap. If you needed funds to recover from illness or injury, would you have enough disposable income to cover medical bills whilst still paying your household expenses? Could you modify the home if need be? Would you want access to the best medical cover, treatments, and rehabilitation options?
Insurance provides financial security so your life can continue with as much normalcy as possible, whilst you seek the best care available.
At a time when everything else seems out of control, it is good to know your financial security isn't!
Estate planning can help protect your assets and avoid unfavourable outcomes or disputes. We work closely with your solicitor and accountant to develop an estate plan that protects your loved ones, long after you're gone.
One of the key aspects of estate planning is the preparation of a Will. A Will is a legal document which implements your wishes for the distribution of estate assets upon your death. It's usually more appropriate for a solicitor to draft a Will, rather than using a Will kit, we can refer you to our most trusted Solicitor's.
Once your plan is in place, it's easy to keep it updated with the inevitable changes that occur in your life from year to year. A simple regular review can keep your plan relevant and accurate.